We Are Sorry For Your Loss
We are sorry for the loss of your loved one and hope to be of assistance and comfort to you in this time of sadness. We know you are faced with many important tasks and arrangements, and while the responsibility may feel overwhelming, remember that you are not alone. We are here to help you with all the necessary steps to make the burial process as smooth and peaceful as possible as you help your loved one meet eternal life with faith, hope, and love. You are in our prayers.
Our Caring and Professional Staff Provide Care and Guidance In These Essential First Steps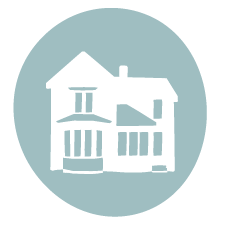 If you have not done so, choose a funeral home to care for and prepare the body of your loved one, help you select a casket, and to make arrangements with a church and pastor. Your funeral home will contact the cemetery to coordinate the final burial.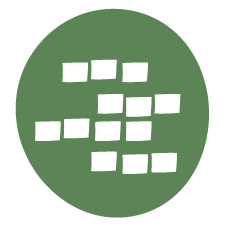 Make an appointment to visit the cemetery and select a burial space. If your loved one already has a pre-paid space at Calvary Cemetery, a personal representative will prepare the paperwork and secure your signature so the burial can take place.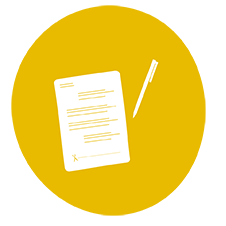 Your permission and payment are required to authorize our grounds crew to open the space reserved for your loved one. Following the burial, they will refill and close the space and maintain the grounds with care. Reseeding is done as weather permits.
"Neither death, nor life, nor angels, nor principalities, nor present things, nor future things, nor powers, nor height, nor depth, nor any other creature will be able to separate us from the love of God in Christ Jesus our Lord."
Romans 8:39
Types of Burial Spaces
Burial spaces differ based on whether you are selecting a resting place for the body (traditional) or the ashes (cremation) of your loved one. There are also options based on the type of memorialization desired. Our caring staff can guide you through these options so you can make the best decisions for your loved one.
Traditional Options
A body that has been preserved and placed in a casket can be buried in-ground or in our mausoleum.
Cremation Options
Cremated remains may be entombed in-ground, in a columbarium niche, or in our mausoleum.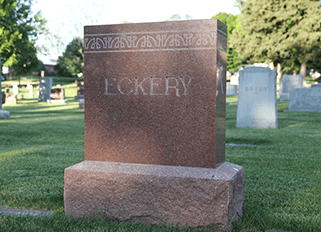 The most traditional burial option is in-ground, which typically includes a memorial tribute such as a plaque or tombstone. Single and companion spaces are available. A concrete vault is required for all in-ground burials.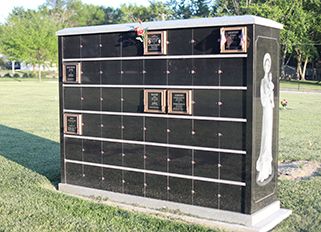 A columbarium is an above-ground structure with niches that hold 1-2 cremation urns. This option provides a physical location to acknowledge a life and/or family. Each niche in our columbarium include a nameplate and vase.
Once exclusively for the wealthy and famous, mausoleum entombment is now well within the reach of all Catholic families. Mausoleum burial allows for year-round visitation, regardless of the weather, in a beautiful, inspirational setting.
A gravesite marker is optional but is the only way to identify exactly where your loved one is buried long into the future for visitors to find. It is also a beautiful way to memorialize your loved one and to make their final resting place a true place of honor. We are honored to assist you in designing the perfect memorial marker for your loved one!
Special Places In Our Cemetery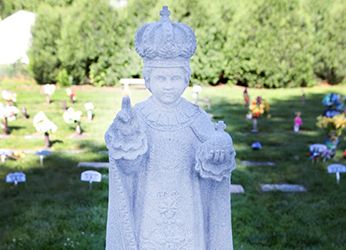 While the passing of a loved one is always difficult, the death of a child can be especially devastating to a family. The Infant of Prague comforts you in this infant-only portion of Calvary Catholic Cemetery and offers in-ground burial for full-term or miscarried children. Spaces in this section can include a marker with the child's name and a memorial message.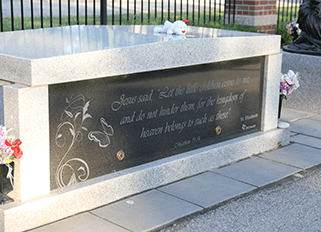 CHI St. Elizabeth Memorial
Twice a year the remains of miscarried children who have been reverently cared for at area hospitals are brought to our cemetery for Catholic burial and remembrance. This is a quiet, reflective place to remember the unborn and a haven to assist in the healing process There is no cost to families, however, memorial bricks are available for purchase.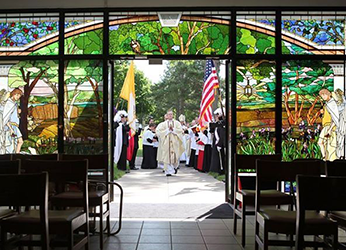 Our chapel was built at the encouragement of Lebanese families in the Diocese of Lincoln. Because Saint Charbel is a Lebanese saint, the chapel was named for him. Donated relics St. Charbel are kept on the altar. Holy Mass is celebrated every Friday and on special occasions for all those laid to rest at Calvary Catholic Cemetery. All are welcome to attend.
Special Honors For Our Veterans
Calvary Catholic Cemetery is the final resting place for nearly 750 veterans, including a Medal of Honor recipient from the Battle of Gettysburg, Civil War veterans and veterans of more recent wars in Vietnam, Iraq, and Afghanistan. We are deeply grateful for the service of America's veterans and want to make you aware of special honors to servicemembers at no cost to their families.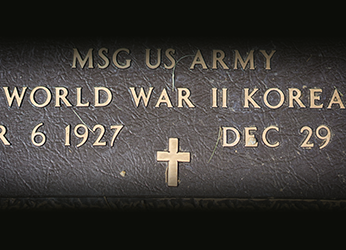 State law requires each county to ensure each veteran's grave has a headstone and that each wartime veteran's grave is marked as that of a veteran.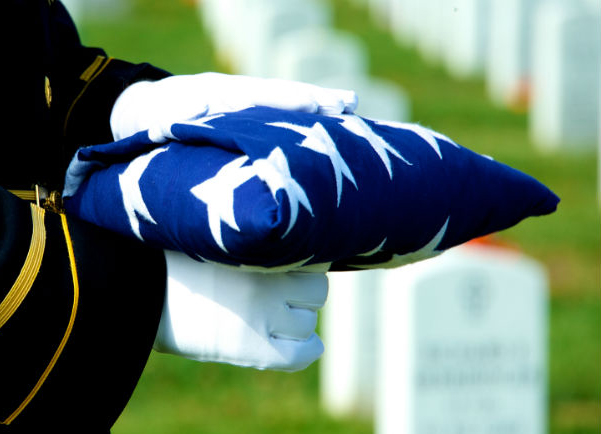 A
VA Form 40-1330
, Claim for Standard Government Headstone or Marker must be submitted to request a burial or memorial headstone or marker.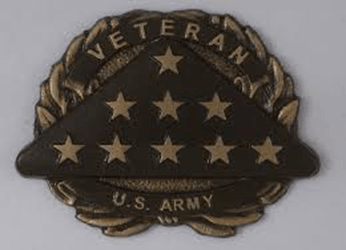 The U.S. Department of Veterans Affairs provides medallions with service information to be affixed to headstones at no cost to families of veterans who died since Nov. 1, 1990.
"Blessed are they who mourn
for they shall be comforted"
Matthew 5:4